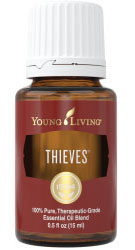 Thieves® Essential Oil is another of Young Living's powerful essential oil blends.  It has a rich spicy aroma, is specifically designed to support the natural defenses of the body and helps in maintaining a healthy respiratory system.  One of the benefits of it, other than it's wonderful scent, is cleaning power.  Young Living has a full line of Thieves® products to choose from including Thieves®  Vitality Essential Oil, Thieves® Household Cleaner, Thieves®  Dish Soap, Thieves® Toothpaste (AromaBright, Dentarome Ultra™ , Dentarome Plus), Thieves® Automatic Dishwasher Powder, Thieves®  Fruit & Veggie Soak, Thieves®  Fruit & Veggie Spray, Thieves®  Laundry Soap, Thieves® Spray, Thieves® Dental Floss, Thieves® Fresh Essence Plus Mouthwash, Thieves® Bar Soap, Thieves® Foaming Hand Soap, Thieves® Waterless Hand Purifer, Thieves® Cough Drops, Thieves® Hard Lozenges, Thieves® Mints and Thieves®  Wipes.
Want your home to smell as clean as it looks?  Place 3-4 drops of Thieves® essential oil in the diffuser and enjoy the smell throughout your home!
Thieves® essential oil is a powerful oil consisting of:
Clove (Syzygium aromaticum)
Lemon (Citrus limon)
Cinnamon Bark (Cinnamomum zeylanicum)
Eucalyptus Radiata (E. radiata)
Rosemary (Rosmarinus officinalis CT cineol)
Thieves® was "created from research based on legends about a group of 15th-century thieves who rubbed oils on themselves to avoid contracting the plague while they robbed the bodies of the dead and dying.  When apprehended, the thieves were forced to tell what their secret was and disclosed the formula of the herbs, spices, and oils they used to protect themselves in exchange for more lenient punishment." (Young, 224)
Ways to use Thieves® Essential Oil:
Use neat to the bottoms of feet
Dilute with carrier oil and apply topically
Diffuse every 3-4 hours for 15 minutes
Open and/or infected wounds, apply 1-3 drops around the area to promote healing.
Chest tightness, mix 1-2 drops essential oil with a carrier oil of your choice and rub on your chest.
Make homemade toothpaste
May a DIY breath spay
Support a healthy immune system
Apply to gums to keep them healthy
NOTE:  If you are using essential oils on a child, please refer the the dilution chart below!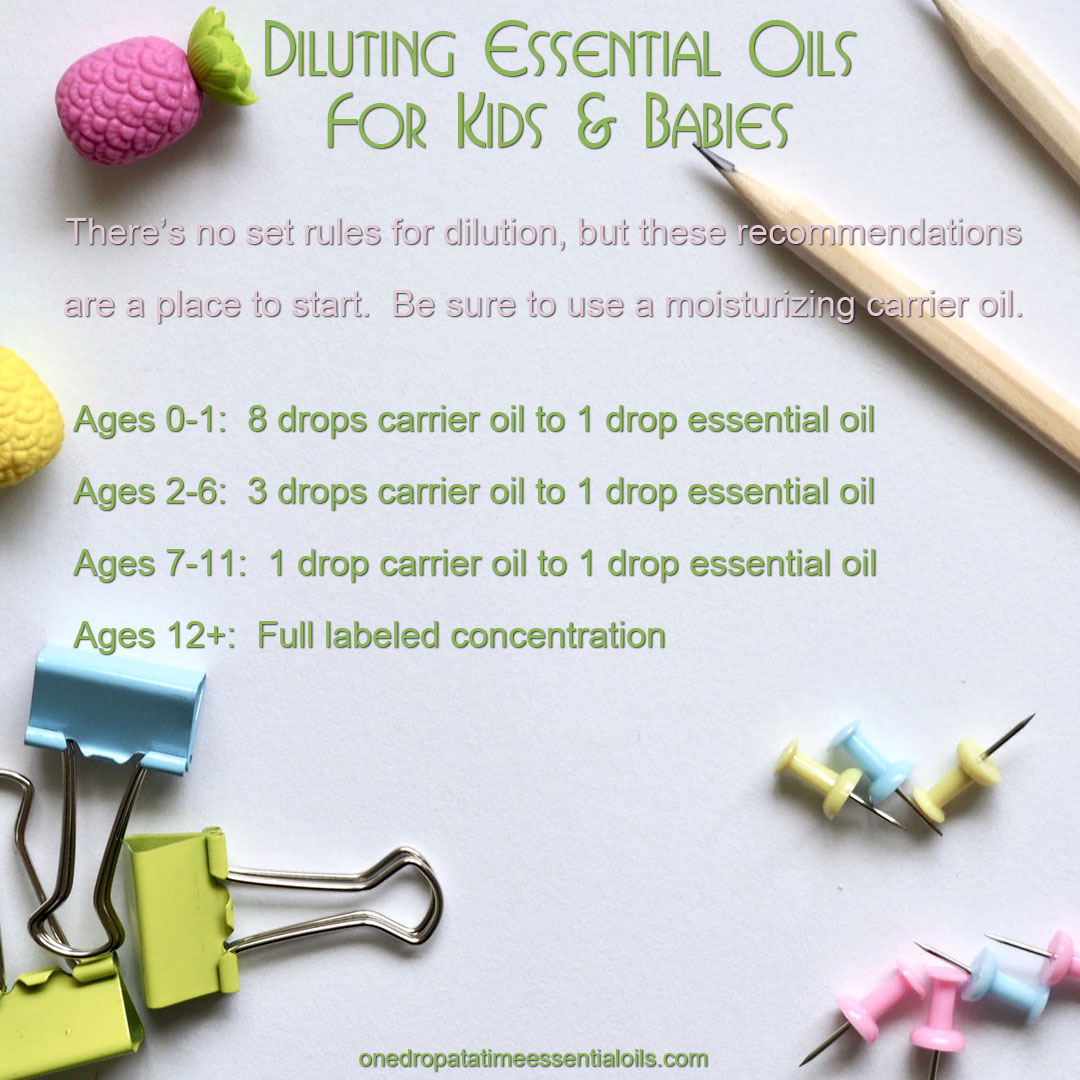 Works Cited:
Young, Gary. Essential Oils Desk Reference.6th ed. Lehi: Life Science Publishing, 2014. Print.