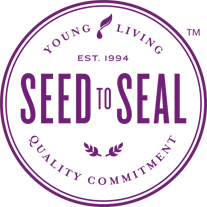 Young Living's Seed to Seal process sets the standard for essential oil purity and authenticity by carefully monitoring the production of their oils.  From the time the seed is sourced until the oils is sealed in the bottle they apply a rigorous quality control to ensure you receive their essential oils exactly the way nature intended.
Most of the essential oils sold on the market today are only suitable for perfumes and the cosmetic industry.  Young Living's oils are different in that they produce a therapeutic grade of oils which have real health benefits.  This is a result of Young Living's Seed to Seal process which is a strict, detailed method for producing the oils to their purest plant essence.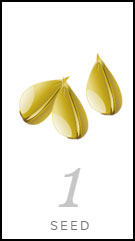 Seed to Seal
Powerful essential oils come from seeds and plants which have been verified for their potential to produce high-quality essential oils.  Young Living's own experts partner with university researchers to evaluate the essential oil potential of their seeds.  The seeds Young Living uses are selected for their ability to become plants with their highest possible levels of bioactive compounds.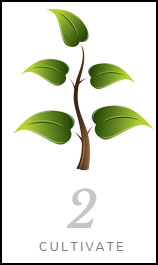 Cultivate
Located around te globe, Young Living's farms are dedicated to perfecting their responsible and sustainable growing and harvesting methods.  Young Living's experts travel the world visiting their co-op farms to verify that their growing and cultivating processes match their high standards.  These operations provide an ongoing source for essential oils tht meet Young Living's demanding quality standards.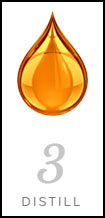 Distill
Young Living is recognized as an innovator in essential oil distillation due to their combining ancient and modern techniques.  The use a gentle, proprietary technique for steam extracting essential oils and preserving their precious constituents.  Young Living uses cold pressing and resin tapping methods for select oils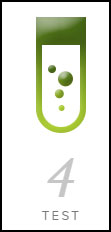 Test
Diluted, cut, or adulterated oils are never accepted by Young Living due to their unwavering standards.  To guarantee consistent, verifiable quality, their oils are tested in Young Living's own internal labs, as well as in third-party facilities.  Their testing methods ensure that their oils meet stringent specifications, exceed international standards, and contain the desired levels of natural bioactive compounds.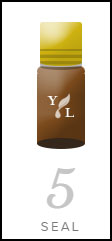 Seal
The last step in the Seed to Seal process in their 107,000-square-foot facility in Spanish Fork, Utah.  Young Living uses state-of-the-art equipment, each essential oils is carefully bottled and labeled.  Their carefully bottled, painstakingly produced essential oils are shipped to members worldwide.
Disclaimer:  I am an Independent Distributor of Young Living and the information on this website is not intended to diagnose, prescribe, treat or cure any disease, illness, or condition, and should not be used as a substitute for seeking professional medical care and advice. These statements have not been evaluated by the Food and Drug Administration. This information is intended for educational purposes only. The testimonials, research, and information within applies only to Young Living Essential Oils and I make no representations as to accuracy, completeness, timeliness, suitability, or validity of any information presented by individual authors and/or users on our pages and will not be liable for any errors, omissions, or delays in this information or any losses, injuries, or damages arising from its display or use. If you have a medical condition, a disease, or are using a prescription medication, it s recommended that you consult with a health professional (preferably one who has experience with essential oils), the prescribing physician, and a pharmacist about potential interactions between your medication(s) and the essential oil(s). The information I provide on this website is in no way meant to diagnose, treat, cure or prevent any disease, it is just meant to discuss what I have chosen to do or have done in my life and my family's lives to take control of our personal health.  Please contact me with any questions you may have!
PAID ENDORSEMENT DISCLOSURE: To be able to continue supporting the blogging activities on this website, we may receive monetary compensation or other types of remuneration for the endorsements or recommendations to any products or services from this site.  We are an affiliate of Amazon.com and links we provide out to Amazon.com are affiliate links and we will receive a very small commission on anything your purchase within 24 hours of clicking on one of our links.  We also use Google Adsense and will receive a very small commission just for you clicking on one of their ads (you do not have to purchase anything from the Google Ad, just click on it 🙂 )   Thanks for all your support.