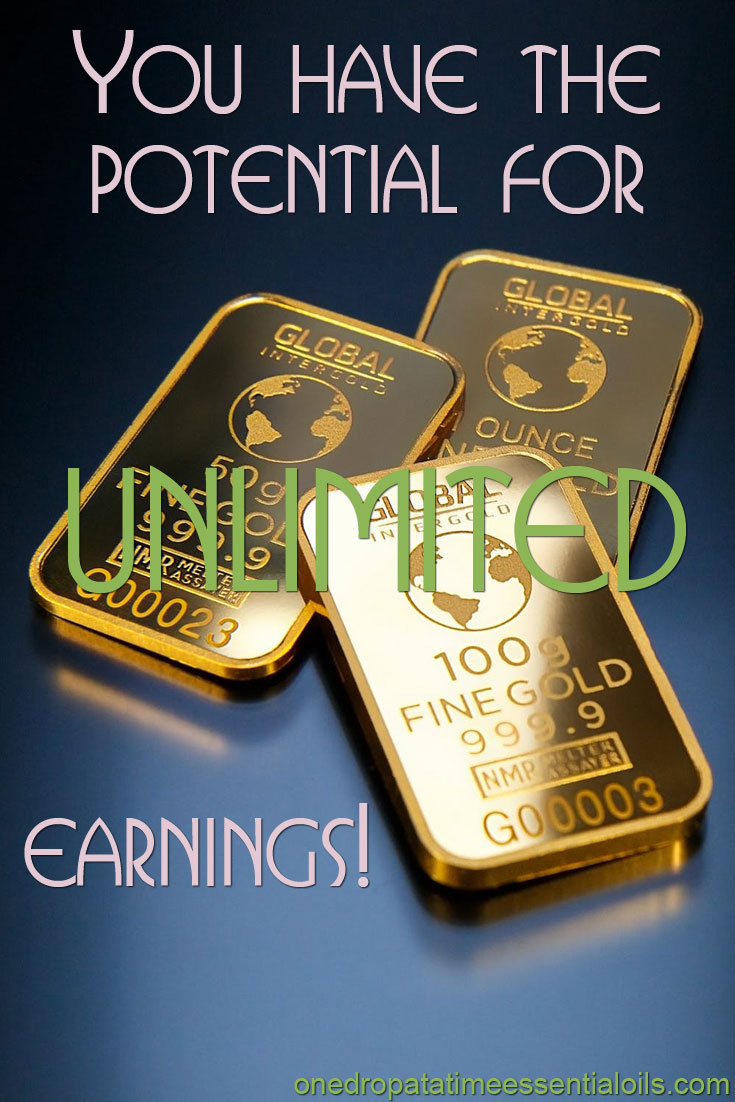 Owning your own business, whether it be an online store, a brick and mortar store, or being an Independent Distributor for Young Living, it's all about building relationships with people.  This is what Network Marketing is all about…building relationships with people who love your products as much as you do and will not only personally use them but also share them with their friends and family.  So, this is where your work ethic is very important.  Remember, the title of this article says "Unlimited Earning Potential" not Unlimited Earning Guarantee!  There are NO guarantees in ANY business.
You will be the one who has to decide that the time and effort put forth into building your own business is well worth it.  You have to be the one to decide that to make money with your business you have to work on it everyday, learn how to grow your business and never quit!
I have seen people sign-up with Young Living and just grow with leaps and bounds so fast you can't keep up with them, but these people are not the norm.  Research will tell you that any new business usually takes about 4 years to start seeing monetary profit and consistency.  So, when you decide to sign up to become an Independent Distributor, treat your new company with the same respect and dedication you would to anything else you want to accomplish…learn all you can about the company, the business, and how to become successful!
Here's what being an Independent Distributor of Young Living has to offer you:
NOTE:  In the PDF link below is Young Living's Income Disclosure Potential.  Young Living prepared this Income Disclosure Statement to convey timely, truthful, and comprehensive information about the income that its members have earned.  What is represented on the PDF below is NOT a guarantee of earnings, it's a representation of past income of it's members.  No one can be successful without diligently applying themselves.  It requires commitment, effort, and sales skills.