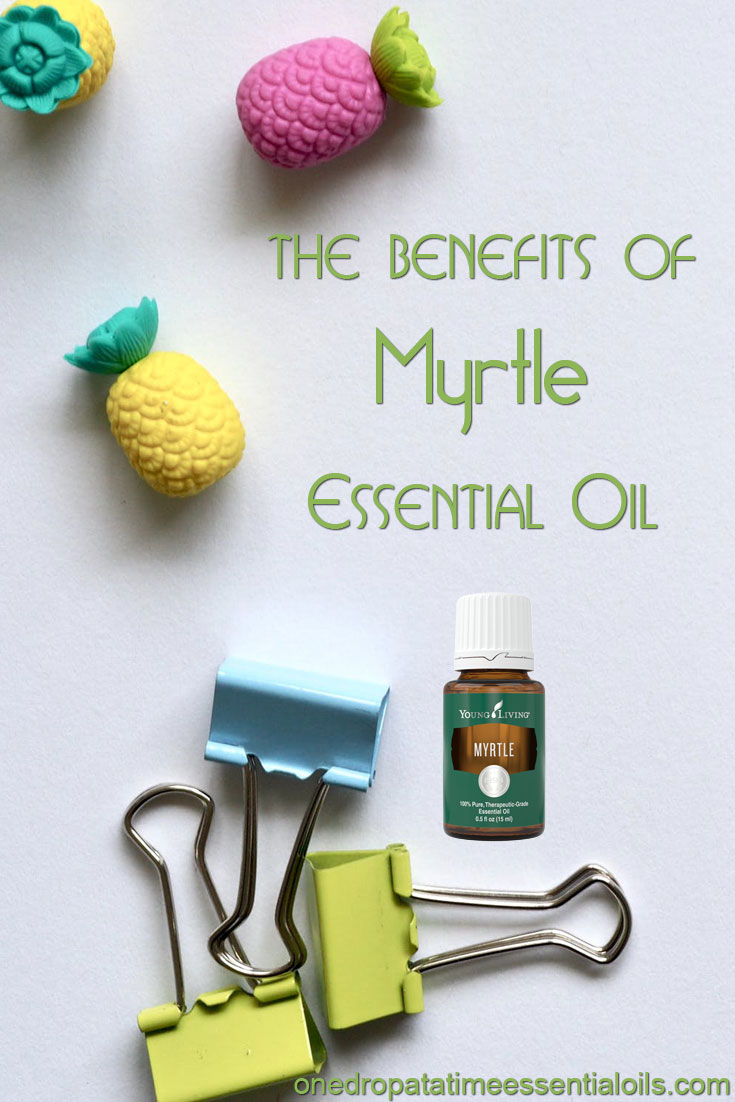 "And that they should publish and proclaim in all their cities, and in Jerusalem, saying, Go forth unto the mount, and fetch olive branches, and pine branches, and myrtle branches, and palm branches, and branches of thick trees, to make booths, as it is written." Nehemiah 8:15 KJV "I will plant in the wilderness the cedar, the shittah tree, and the myrtle, and the oil tree; I will set in the desert the fir tree, and the pine, and the box tree together:" Isaiah 41:19 KJV "Instead of the thorn shall come up the fir tree, and instead of the brier shall come up the myrtle tree: and it shall be to the Lord for a name, for an everlasting sign that shall not be cut off." Isaiah 55:13 KJV "I saw by night, and behold a man riding upon a red horse, and he stood among the myrtle trees that were in the bottom; and behind him were there red horses, speckled, and white." Zechariah 1:8 KJV "And the man that stood among the myrtle trees answered and said, These are they whom the Lord hath sent to walk to and fro through the earth." Zechariah 1:10 KJV "And they answered the angel of the Lord that stood among the myrtle trees, and said, We have walked to and fro through the earth, and, behold, all the earth sitteth still, and is at rest." Zechariah 1:11 KJV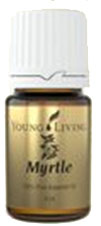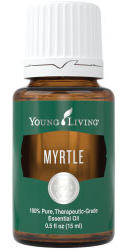 Myrtle (Myrtus communis) essential oil is one of Young Living's single oil blends and can be purchased in the "Twelve Oils of Ancient Scripture Kit" or as an individual essential oil. It has a clear, fresh, herbaceous scent, similar to eucalyptus. It's botanical family is Myrtaceae and the plant's origin is Tunisia and Morocco.
The method used to extract Myrtle is steam distilled from leaves.
It's ORAC value is 25,400 µTE/100g. "Myrtle has be researched by Dr. Daniel Pénoël for normalizing hormonal imbalances of the thyroid and ovaries, as well as balancing the hypothyroid.  
It has also been researched for its soothing effects on the respiratory system." (Young 137-138).
It can be diffused, directly inhaled, taken as a dietary supplement, or applied topically.
The uses of Myrtle Essential Oil are:
thyroid problems

throat/lung/sinus infections

prostate problems

skin irritations (acne, blemishes, bruises, oily skin, psoriasis, etc.)

muscle spasms
NOTE:  If you are using essential oils on a child, please refer the the dilution chart below!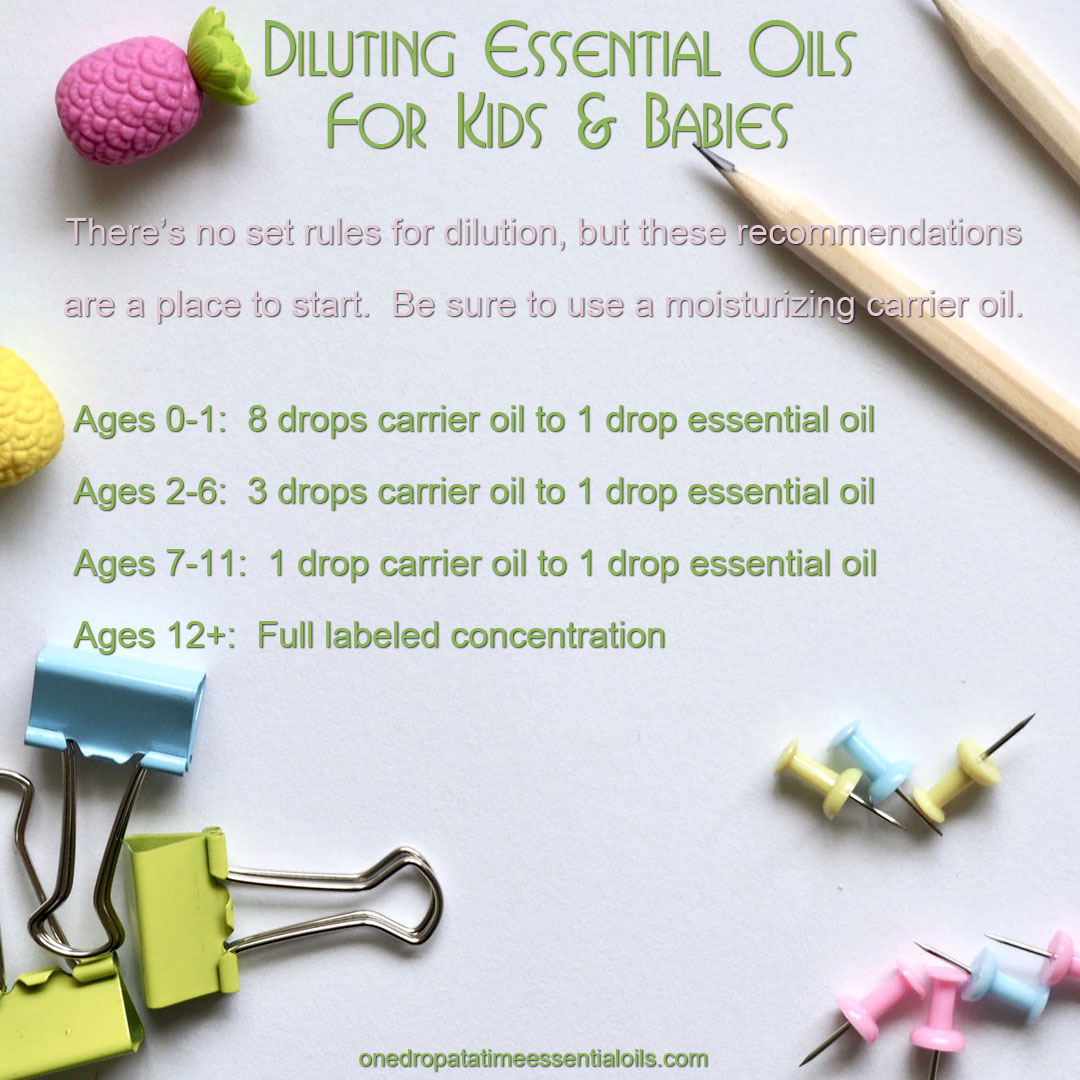 Works Cited:
Young, Gary. Essential Oils Desk Reference.6th ed. Lehi: Life Science Publishing, 2014. Print.