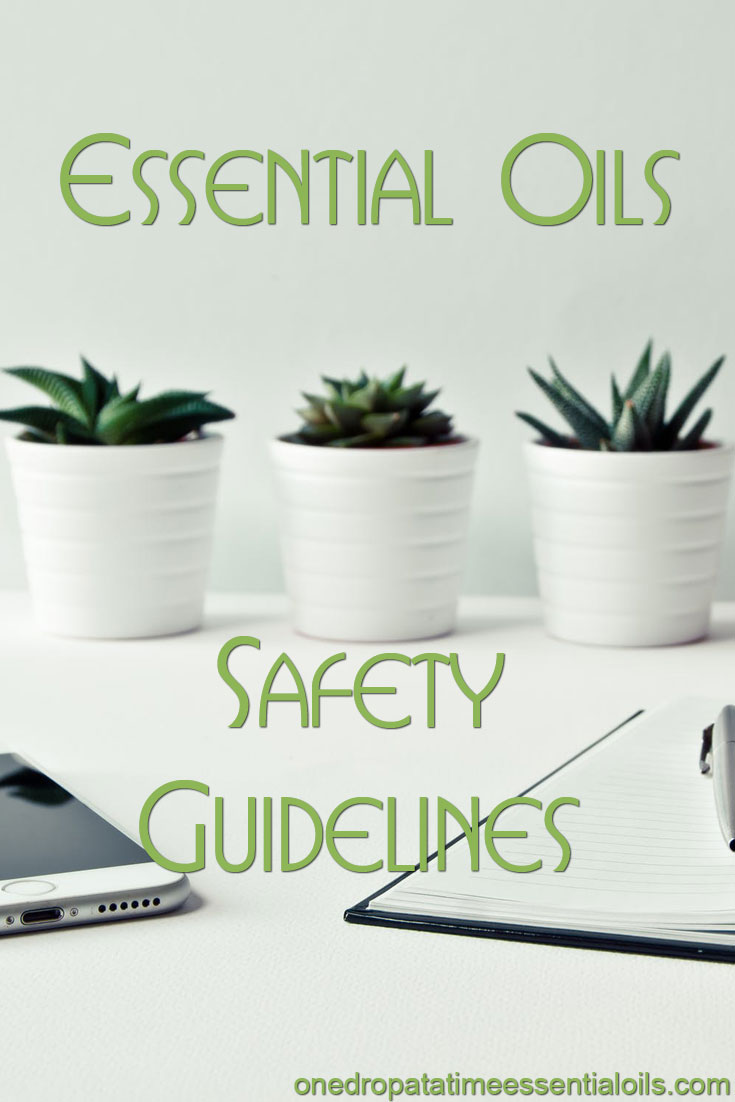 Young Living has a wonderful page on Essential Oil Safety Guide where you can read all the Usage FAQs, a Products Safety Guidelines Usage FAQs, and a Products Safety Guidelines where you can lean all about essential oils labeling. For children below the age of 12, Young Living's General Safety Guidelines for Children is the best place to learn about how to dilute the oils for children.
Always have a carrier oil bottle available.  Carrier oils dilute essential oils if they cause discomfort or skin irritation.
Keep the essential oil bottles tightly closed, stored in dark glass bottles and stored in a cool location away from any lights.  When stored properly they will maintain their potency for many years.
With children under 30 months of age do not use any essential oil rich in menthol, such as peppermint, on their throat or neck.
Use caution in direct sunlight using essential oils. Essential oils, especially those considered to be "citrus", like Grapefruit, tangerine, lemon, bergamot, orange, white angelica, etc., may cause a rash or darker pigmentation if applied to skin exposed to direct sunlight or UV rays within 3-4 days.
Avoid getting essential oils in the eye area and do not put them into ears.  Avoid rubbing eyes and do not handle contact lenses when essential oils are on your fingers.   Oils with high phenol content – oregano, cinnamon, thyme, clove, lemongrass, bergamot, thieves, and ImmuPower may cause damage to contacts and will irritate eyes.
People with high blood pressure and Epileptics should consult their heath care professional before using essential oils.  Avoid hyssop, wild tansy, and fennel oils.
Before taking GRAS essential oils internally be sure to always dilute with an oil-soluble iquid like honey, soy milk, or olive oil.
If you are pregnant please consult with your health care professional before using essential oils.  Avoid wild tansy and oils containing constitutes with hormone-like activity such as clary sage, sage, and fennel.
If you have allergies, be sure to test a small amount of oil on a small area of sensitive skins such as the inside of the arm before apply the oil on other areas.  The bottom of the feet is another safe place to test the essential oils.
Do not add undiluted essential oils directly to bathwater, especial oils marked with a red drop 6.  Use Bath Gel Base as a dispersing agent for all oils applied to your bath.
NOTE:  If you are using essential oils on a child, please refer the the dilution chart below!