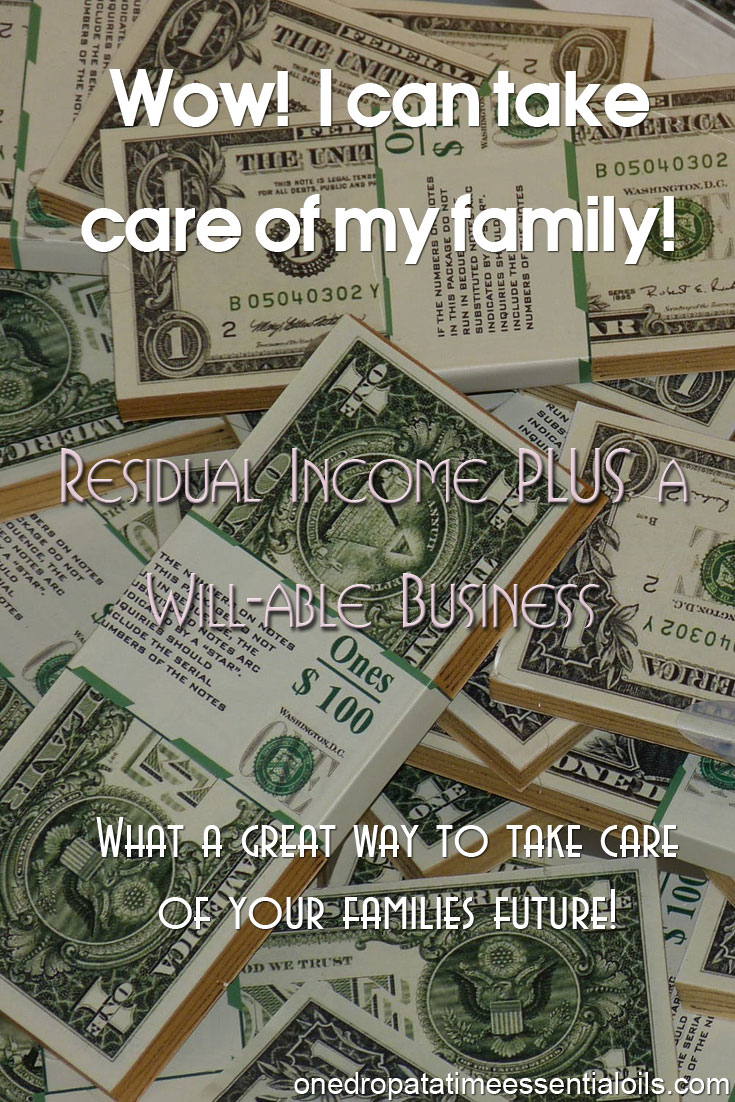 The type of residual income I want to talk about is the passive or recurring income that continues to be generated after the effort to create it.  Think of a book author, after his initial expenses are taken out, all income he receives from future sales of his/her book is considered residual income.  He/she will continue to receive this income for the rest of their life as long as someone is purchasing their book.
With your Young Living business you work hard to build it in the early stages and you will receive income for the rest of your life as long as you maintain your business, work your business and train your leaders under you how to do the same.  Don't stop working after you've reached the level in your business you wanted to reach, continue to maintain your business and the residual income will continue to flow in!
One thing about Young Living that blew my mind because I had never heard of this being done before (to my knowledge), is when I pass away I can leave my Young living business to my spouse, kids or someone else since it is a will-able business.  Now how many jobs have you had that will do that for you?
Please be sure to read Young Living's Policies and Procedure's Manual – 3.7.1 Succession and speak with a reputable attorney about adding this to your will.
Here's what being an Independent Distributor of Young Living has to offer you: